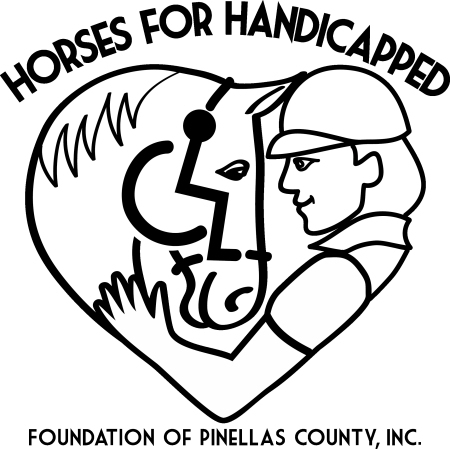 How You Can Help
Volunteer • Sponsor a Horse • Donate
Pinellas County's oldest FREE riding program
for adults and children with disabilities
Volunteer
and
Come join our family!
Volunteer Opportunities
Bring your expertise, or come to learn:
Horse Handlers
Barn Maintenance
Grounds Maintenance
Fund Raising
Club & Community Opportunities
4-H/Girl Scouts

Kiwanis Club

Bright Future credit hours

College Approved Community Service
Sponsor a Horse
Here is what you get !
Your name engraved on a plaque on the horse's stall as a 12 month sponsor.

The satisfaction of helping to support a vital, caring program.

Tax Deduction.
Here is what the Horses get !
Feed, Hay, Veterinary Care, Supplements, Vitamins, Tack, Farrier, Shavings.

Keep A Handicapped Rider in the Saddle

Partial Monthly Sponsorship $125

Partial Quarterly Sponsorship $375

Partial Annual Sponsorship $1,500

Full Annual Sponsorship $2,500 or

One-time _____.
CLICK HERE TO DOWNLOAD BROCHURE
CLICK HERE TO DOWNLOAD SPONSOR FORM
Do you like to shop on Amazon?
Did you know by doing so, a percentage of every purchase could go to help our program?
Here's How:
1) If you already have an amazon account, log in using http://smile.amazon.com
If you don't already have an amazon account, set up your own account by going to http://smile.amazon.com
2) look for -charitable organization - and "pick your own charitable organization" - type in The Horses For Handicapped Foundation Of Pinellas County
3) while shopping - look for Eligible for
donation since NOT all items qualify.
Our Wish List
New Riding Lawn Mower
Fans for horses stalls
Clippers for trees
Our Dream List
New Compact Tractor

Garage for tractor